The built environment is a critical component of both the economy and society. 
The real estate development minor gives you a solid foundation and practical knowledge in real estate, urban planning, and other aspects of the built environment.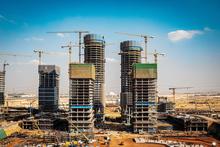 Understanding the nature of the real estate industry, the various stakeholders, and how they interact is useful for those interested careers in real estate development, construction, urban planning, and public policy. Though a combination of lectures, site visits, and group projects, you'll gain experience analyzing issues related to the built environment and developing actionable strategies related to the real estate business. 
Real estate minor courses delve into core aspects of the real estate industry including finance, urban planning, negotiations and selling, and construction. In addition to the two required courses, you can select from multiple elective courses offered by several Mason colleges and schools. Elective courses focus on real estate development, entrepreneurship, and urban planning. 
Eligibility and Requirements 
Available to business and non-business majors. 
The minor requires the successful completion of 15 credits (5 courses) with a grade of C or higher. Up to two classes can be used for dual credit (major and minor).  
Requires sophomore standing (30 earned credits) to begin minor courses.
How to Declare a Minor
1. Download the Undergraduate Declaration of Minor Form
2. Meet with an Academic Advisor
Schedule a meeting with one of our academic advisors to review requirements and prerequisites. Bring your minor declaration form to the meeting to obtain the required advisor signature
3. Submit Your Completed Form to the Office of the Registrar
See this guide to ensure the correct routing and facilitate faster processing.
Office of Student Success and Academic Services
Enterprise Hall, Room 008 (Lower Level)
703-993-1880
Why Get a Real Estate Development Minor?
Hear from a few Washington, D.C. area real estate industry executives on the value of a real estate development minor:
Jon M. Peterson, CEO, Peterson Companies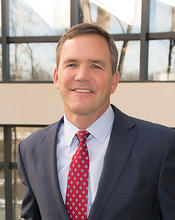 "The one thing I've learned over the years about real estate is that it touches every aspect of our lives – from the apartments we rent or the houses we buy, to the mixed-use developments where we shop for groceries or go to work. A minor in real estate offers students a broad understanding of basic real estate principles and how to apply them. It also offers students a competitive advantage with prospective employers like Peterson Companies that have hired GMU students over the years because we understand the quality and caliber of GMU's real estate program." 
Joe Carter, Executive Vice President & Mid-Atlantic Head of Commercial Real Estate Lending, Wells Fargo Bank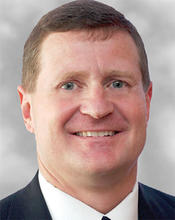 "The real estate industry is present in all aspect of our lives: where we live, where we work, where we shop. It is a critical part of the economy and over the past two decades, the industry has become institutionalized and represents a significant segment of investment strategy for money managers, pension funds, opportunity funds and individual investors. However, it still remains entrepreneurial in many facets and there are so many subsets of career opportunities within the real estate industry. Even if a career in real estate is not the ultimate goal, I believe some exposure to this industry can benefit the career of any individual who aspires a career in any business. A minor in real estate at George Mason provides the basis for understanding the various components and career paths that the industry offers and is a great enhancement to any major that one pursues." 
Barbara McDuffie, Managing Director, Baker Tilly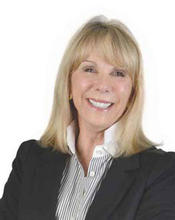 "The commercial real estate industry has been my passion for the past 30 years. I only wish that when I was at university that a course as comprehensive as GMU offers had been available. The Real Estate Development Minor will provide you with key knowledge focused on real estate, urban planning, and aspects of the built environment. You will graduate with a solid foundation of practical knowledge to launch your career." 
Steve Cumbie, President, NV Commercial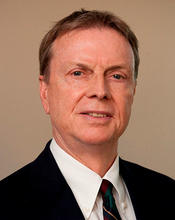 "Although I am somewhat prejudiced because of a 40-year career in real estate, I would still argue that it is a field for new college graduates to consider. A multitude of different roles exist in the industry and most offer the opportunity for creativity and self-expression. Learning some of the basics about real estate through pursuing a real estate minor is a good way to get a head-start in the industry. A student will learn how to evaluate real estate assets and project potential profitability. Even if a career in real estate is not pursued, having these skills will still be useful as most people invest in some type of real estate over time." 
Packie Crown, Principal and Senior Planning Consultant, Bowman Consulting
"Real estate is one of the most dynamic fields one can pursue. It allows an individual to develop skills across multiple disciplines, use creative skills and combine one's personal and professional goals to make a difference. It is a fun, fulfilling career and guaranteed that no two days are ever the same."