Events
The Baroni Center for Government Contracting is a neutral convening authority that brings together government, industry, and academic viewpoints to address persistent government contracting challenges through events and conferences. 
Each event includes speakers from government, business, and academia. Whether an in-person or virtual discussion, or a conference panel, this unique approach enables speakers to share what they know, hear how others see it, and to adapt or adopt innovative techniques going forward. Discussion attendees are very much part of this mix, with extensive opportunities to comment and ask questions throughout the discussion. 
On this page, users can:
Register for Upcoming Events 
Access video recordings of annual Center – DAU government contracting conferences 
Access video recordings of Past Industry Discussions. 
Thanks to all who attended Resilience for the Future, our Fall 2023 Government Contracting Conference.

If you missed the conference this year, or want to replay any of the sessions, you can watch them on-demand. 
Links to Industry Discussion videos are provided in the Past Events section. 
The Center sincerely appreciates the opportunities for collaboration and engagement with our Partners. Each plays a unique role in advancing the best interests of the government contracting community.
ACG National Capital 

ACG National Capital's membership and events facilitate relationship building and provide growth-related content to the middle market M&A community. 
Defense Acquisition University 

In addition to joint initiatives between the Defense Acquisition University (DAU) and the Costello College of Business, the Center and DAU are co-hosts of our annual government contracting conferences.  
Executive Mosaic - Potomac Officers Club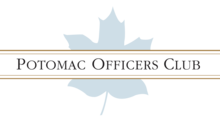 The Potomac Officers Club is a membership organization dedicated to connecting and empowering executives within the Government Contracting community. The Potomac Officers Club provides the opportunity to learn from peer business executives, hear from government thought leaders, and create an outstanding forum to develop key business and partnerships.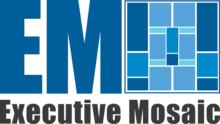 Since 2002, Executive Mosaic has been the leader in connecting, promoting and branding executives of consequence through exclusive peer networking events and media. It provides extensive media outreach: GovConWire, ExecutiveGov, GovConExecutive, GovConExec, the Potomac Officers Club, and ExecutiveBiz. GovConWire regularly features announcements and news on Center research.  
Center Senior Fellow Emily Murphy and Executive Director Jerry McGinn are included in their prestigious list of GovCon Experts. 
Northern Virginia Chamber of Commerce Partnership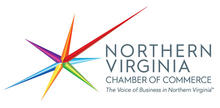 The Northern Virginia Chamber of Commerce and the Center for Government Contracting will co-host events on government contracting and connect the region's leading businesses with Mason faculty and researchers on the university's campuses across Northern Virginia. 
Greater Reston Chamber of Commerce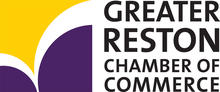 The Center actively engages with the Greater Reston Chamber of Commerce GovCon Committee by sharing information and topics of mutual interest. A particular highlight of this relationship is the Chamber's Annual NoVA B2G Matchmaking Conference & Expo.  
Small and Emerging Contractors Advisory Forum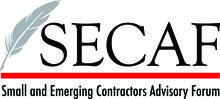 The Center for Government Contracting sees a natural fit with the Small and Emerging Contractors Advisory Forum, SECAF. The Center's Advisory Board finds common interests with SECAF—both groups want to explore best practices for small businesses to grow and prosper in the government contracting community.  
Virginia APEX Accelerator
Virginia APEX Accelerator, formerly known as the Procurement Technical Assistance Center/Program, is hosted by George Mason University and funded in part through a cooperative agreement from the Department of Defense. The program offers free educational seminars and webinars covering a variety of procurement topics open to anyone to participate. One-on-one counseling is free of charge to Virginia based businesses in our service area who meet the qualifications for assistance. Many additional resources and self-directed training, including some on-demand recorded webinars and resource links can be accessed here.