A solid foundation in business starts here. 
To succeed in today's workplace, you need more than technical skills.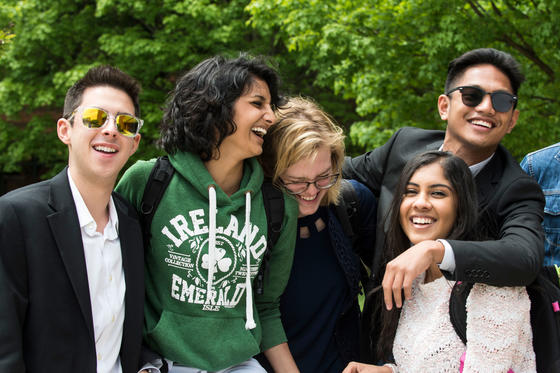 That's why the Costello College of Business at George Mason University works directly with hiring companies to develop our undergraduate academic curriculum—so you'll graduate with the knowledge and skills needed by companies today. Our undergraduate programs are designed to foster the power of diverse intellects, experiences, and ideas to prepare you for the transformation of business. Learn here. Lead anywhere. 
Explore Undergraduate Programs 
Bachelor of Science in Business
Earning a bachelor of science in business from the Costello College of Business at George Mason University prepares you to work in a rapidly changing and competitive marketplace. The program offers eight innovative concentrations—accounting, business analytics, finance, financial planning and wealth management, management information systems, marketing, and operations and supply chain management—so you can focus your studies to meet your personal and professional goals.  
Minors 
No matter your passion, you will eventually find yourself in a business environment where a business minor can make a major impact. Complement your bachelor's degree from the Costello College of Business or other disciplines with one of our business minors.  
Accounting Certificate Program
This program provides an opportunity for post-baccalaureate, non degree-seeking students to earn the academic credit necessary to sit for the Uniform CPA Examination in Virginia 
More Ways to Study at the Costello College of Business 
College of Business undergraduate programs and courses are accessible to many types of learners.