Helping You Reach Your Potential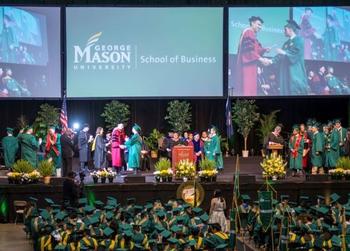 Through intentional engagement and support, the Office of Student Success and Academic Services at the Costello College of Business at George Mason University strives to help you define your individual academic, professional, and personal goals. 
Our team works with you to foster the knowledge and skill-sets required to reach your specific success. No matter at what stage you are in your academic and personal life, our team is here to support you in a variety of ways!
Explore resources, programs, and opportunities that will help enable your success: