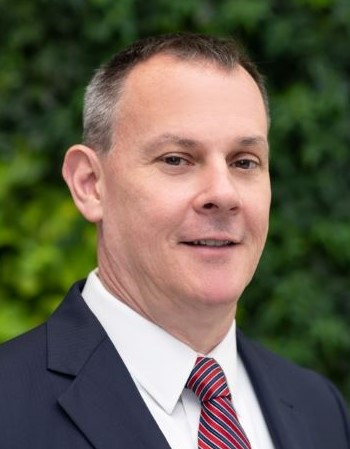 Titles and Organizations
CFP®, Managing Partner and Financial Advisor
Biography
For almost 30 years, Scott has worked with individuals and families in or nearing retirement to provide comprehensive financial planning solutions that help build, manage and distribute their wealth to their next generation.
With a focus on establishing long-term relationships with clients and their families, Scott and his partners founded Hughes Financial Services in 2009 with two goals in mind: to provide objective, comprehensive investment advice and place their clients' best interests at the forefront of every financial planning decision. In 2015, Hughes Financial Services became a fully independent Registered Investment Advisory firm.
Scott has extensive experience in advising clients on their investments, retirement, insurance and estate planning needs with the goal of using tax planning strategies to help maximize their wealth. He has long worked with employees and retirees from various municipal governments, educational systems and not-for-profits in the DMV area.
A graduate of George Mason University (Fairfax, VA) with a Bachelor of Science in Public Administration and a Master of Business Administration degree, Scott is a CERTIFIED FINANCIAL PLANNER™ (CFP®) earning his certification from The College of Financial Planning (Denver, CO) in 1999. He is an active member of the National Capital Area chapter of the Financial Planning Association (FPA) and has been quoted in several industry media outlets including Kiplinger magazine and CNBC.
Scott and his family live in Northern Virginia and stay very busy with their school, sports and social activities. In his spare time, Scott can often be found on the links playing a round of golf or in a gym with a clipboard in hand, coaching basketball.