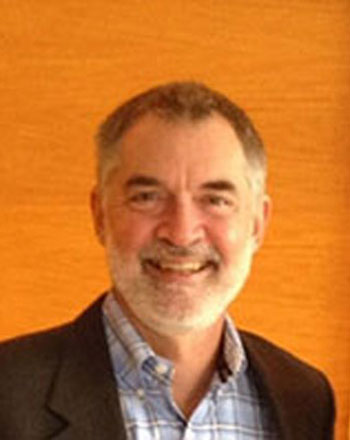 Titles and Organizations
Adjunct Faculty, Information Systems and Operations Management
Contact Information
Email: rbrow@gmu.edu
Office Location: Enterprise Hall 155
Office Hours: Flexible, online by appointment
Biography
Ray Brow is an adjunct faculty member within the Information Systems and Operations Management Area in the Costello College of Business at George Mason University.
Dr. Brow has worked in Information Technology (IT) since 1972. His career can be divided into four segments: (1) ten years as a mainframe application programmer (using punched cards), (2) ten years as a mainframe systems software programmer, (3) ten years as an independent contractor in the training industry teaching MS DOS, NetWare, UNIX, Microsoft BackOffice, Data Base, and Programming and (4) sixteen years with the Department of State in IT Operations Management. As a Senior Project Manager at the Department of State, Dr. Brow recently completed a 3-year project to refresh back office IT infrastructure at all 384 U.S. Embassies and Consulates worldwide. He is currently leading a team working on a multi-year project to migrate data held on the worldwide Embassy infrastructure into the Microsoft Cloud.
During his career, Dr. Brow has held leadership positions in most facets of IT including executive positions at two software vendors. As a technology leader at the Department of State, Dr. Brow was a recipient of the 2006 State-of-the-Art Information Technology (IT) Award for introducing server virtualization into the Department's worldwide infrastructure. Starting in 2010 Dr. Brow served as the chief IT Architect on a 3-year project designing and building a 30,000 sq. ft. data center that is entirely air cooled, making the data center highly energy efficient, and thereby rating a LEED Gold certification.
In addition to his work in IT, Dr. Brow was a missionary in central Russia for a year. He is also a closet Celtic musician, who plays the guitar, hammer dulcimer, mountain dulcimer and numerous whistles, flutes and pipes. While he finds music both interesting and rewarding, Dr. Brow's most gratifying and stimulating long-term project has been continuing to convince his wife of 45 years that he is a keeper.
Research Interests
Agile Project Management
Process Development and Automation
Artificial Intelligence as applied to business processes
O365 Power Productivity Tools
Education
D.Sc. – Information Assurance, Capitol Technology Institute
M.S. – Technology Management, George Mason University
M.S. – Information Architecture, Capitol Technology Institute
B.A. – Bible and Theology, Washington Bible College