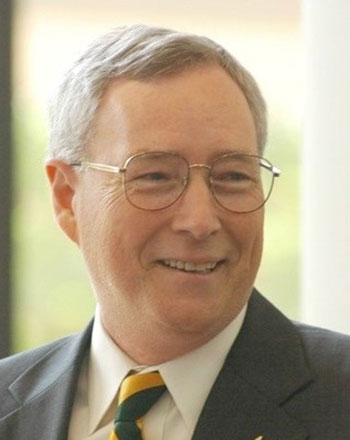 Titles and Organizations
Retired, IST Faculty & Capstone Coordinator, George Mason University
School of Business Alumni Chapter Council of Presidents
Biography
Peter Farrell is a retired faculty member and course coordinator for senior design capstone courses in the Information Sciences & Technology Department at George Mason University. He has both a BS and MBA from Mason's School of Business. Since his graduation he has served in many volunteer roles for the university, including chair of the Annual Fund Committee, Capital Campaign Leadership Committee, treasurer and president of the  Alumni Association.
Farrell returned to Mason after military service, and a career in commercial and government IT consulting.  He has held roles as vice president of finance, vice president and general manager, and senior vice president of IT consulting.
In addition to teaching, he volunteers as a sailing coach for Special Olympics.