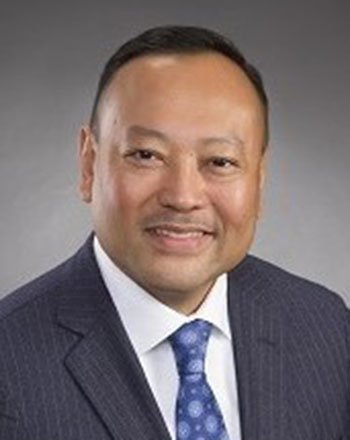 Titles and Organizations
Managing Director, Investments, Wells Fargo Advisors 
Biography
George Cabalu believes in a truly holistic and client centric approach. His ability to provide customized solutions that addresses his clients' assets and liabilities allows him to act as their personal Chief Financial Officer.
For over three decades, George has helped clients address their financial goals and develop customized strategies. Experienced in many different market and economic conditions, George has focused on delivering a planning based approach to his client relationships.
George joined Wells Fargo Advisors as a Managing Director - Investments in 2013. His experience in the investment industry have ranged from handling to day to day operations to developing and managing financial strategies for families and organizations.
George is a graduate of George Mason University with a BA Economics. He is married and the father of three. George enjoys spending time with his family, coaching youth sports, running, golf and gardening.
CAR-0922-04209