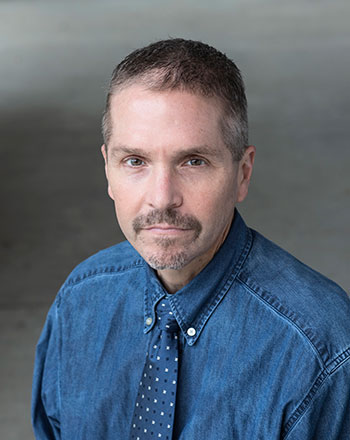 Titles and Organizations
Associate Professor, Marketing
Contact Information
Email: cjoiner@gmu.edu
Phone: (703) 993-4235
Office Location: 9900 Main Street, 222 and Enterprise Hall 175
Office Hours: Tuesdays and Thursdays, 12:30-1:00 p.m. and by appointment
Biography
Christopher Joiner is an associate professor of marketing in the Costello College of Business. Prior to joining the faculty at George Mason University in 2002, he was on the faculty at Kansas State University and Elon University. Joiner has a PhD in marketing from the University of Minnesota, an MBA from Wake Forest University, and a BA in psychology from Duke University.
Joiner's research interests focus on consumer psychology and information processing. His research has explored consumers' attitudes and the role categories of knowledge play in information processing, particularly in the context of branding. His research can be found in journals such as the Journal of Marketing, Journal of Consumer Psychology, Journal of Academic Marketing Science, Journal of Current Issues and Research in Advertising, and Advances in Consumer Research as well as the Handbook of Consumer Psychology.
Research Interests
Consumer Psychology
Information Processing
Education
PhD - Marketing, University of Minnesota
MBA, Wake Forest University
BA - Psychology, Duke University
Research and Awards
Received a University Service Award from George Mason's School of Business in 2014.
Received the University Service Award from George Mason's School of Business in 2013.
Awarded the Mason University School of Business Outstanding Service Award in 2012.
Awarded the George Mason University School of Business Service Award.
Published the chapter titled "Leveraging A Brand Through Brand Extension: A Review Of Two Decades Of Research" (with coauthors) in Brands and Brand Management: Contemporary Research Perspectives by the publisher Routledge Taylor & Francis Group.