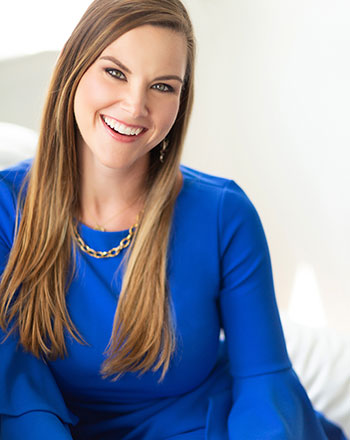 Titles and Organizations
Managing Director and Partner, Curo Private Wealth
Biography
A native of Atlanta and a graduate of George Mason University, Anne McCabe has been in the financial services industry since 2001. She began her finance career on the banking side, then served as an Advanced Financial Advisor for American Express Financial Advisors/Ameriprise Financial and UBS. Additionally, she co- founded an independent wealth management firm before forming Curo Private Wealth in 2014. Anne has a true passion for helping people feel more confident about their financial futures utilizing the financial planning process, and believes that plans should incorporate goals, values, and tolerance for volatility.
Anne is dedicated to constantly increasing her intellectual capital. To that end, she acquired the Chartered Retirement Planning Counselor designation from the College for Financial Planning in 2007. In 2011, she acquired the prestigious CERTIFIED FINANCIAL PLANNER™ certification through Georgetown University and the CFP Board; meeting rigorous education, examination, experience, and ethics requirements.
One of Anne's passions is to educate the community about financial matters. She does that through various media outlets such as Federal News Radio (WTOP's sister station), ABC7, News Channel 8, NTN24, and Telemundo Washington. She was also an Adjunct Professor at American University, teaching Personal Financial & Financial Institutions.
Anne was selected for Washingtonian magazine's Top Money Advisor list in 2016, 2018, and 2019, and was named to Investment News' national list of "40 Under 40" financial advisors in 2017.
Anne has two sons (8 and 3) and a Yorkshire Terrier. She is an avid reader, a yogi, is passionate about health and fitness, speaks fluent Spanish, and loves spending time with her family and friends.