In This Story
People Mentioned in This Story
Body
The nomination process for Prominent Patriots reengaged Pam Maple, MBA '09, and opened her eyes to the critical work of the School of Business Alumni Chapter. She is now the chapter's president and volunteers her time and resources on behalf of the school, including for the Emerging Business Leader Endowed Scholarship.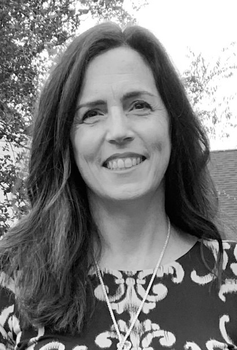 A busy family life coupled with increasing responsibilities in the workplace, Pam Maple wanted convenience, competitiveness, and comfortability in an MBA program. George Mason University's School of Business, especially with its Mason Square location in Arlington, VA, fit that bill. After graduating, Maple continued to ascend in her career, having now founded her own company, ZeroEnergy. In 2020, she was notified of her nomination as a Prominent Patriot, prompting the next phase of her Mason experience to take shape.
The Prominent Patriot is awarded annually to School of Business alumni who are engaged citizens, accomplished professionals, and well-rounded scholars. "I was honored to be selected and the process gave me a perspective on what contributed to my career as an energy professional," says Maple. Learning more about the alumni, students, and how her leadership and talents could support the school, she became actively involved in the School of Business Alumni Chapter. Now as president of the chapter, she is focused on initiatives like the School of Business Alumni Chapter Emerging Business Leader Endowed Scholarship. Recipients of the award represent the best of the best business students in terms of academic achievement, extracurricular involvement, leadership, and service to the school and university. The financial reward allows them to focus more on their studies and the recognition opens doors to invaluable networking and career opportunities.
Dedicated to sustainability and renewable energy efforts for decades of her career, Maple founded ZeroEnergy in 2022. ZeroEnergy is a consulting service that delivers sustainable, zero-carbon energy plans and solutions for businesses and government clients. "I recognize that there is a lack of expertise and access to resources in reaching sustainable business practices with respect to energy," she says. "ZeroEnergy helps with a comprehensive overview of how to put the elements of a sustainable energy plan together for a holistic approach, how to execute on the plan, and how to get more value out of the entire strategy." She encourages others, especially students interested in starting their own businesses, to identify a need and then drive toward a solution. "It's not always going to be simple, but having passion, having expertise, as long as you've identified a gap where it's needed, there's plenty of work for individuals who are entrepreneurial-minded," she says.
Involvement and leadership with the School of Business Alumni Chapter has enriched Maple's life professionally and personally. In turn, she has greatly helped students, fellow alumni, and the school as a whole. Creating cherished Mason memories as an alumna, the impactful experiences from her MBA days still remain with her. "As part of my MBA program, I selected to go to Russia and it really changed my perspective of Russian people and Russian businesses and the culture overall," she says. "I actually ended up having a Russian exchange student live with my daughter and me for ten months of her senior high school year and we became lifelong friends. I wouldn't have been able to have those kinds of experiences if it weren't for George Mason, so I am greatly appreciative of that." Maple's support for the School of Business, including her philanthropic support of the Emerging Business Leader Endowed Scholarship, enables Patriots to have similar experiences that will impact their careers and lives. Tireless work in pursuit of her passions has shown her that, with access to tools like higher education, dreams are always within reach.
Topics