Body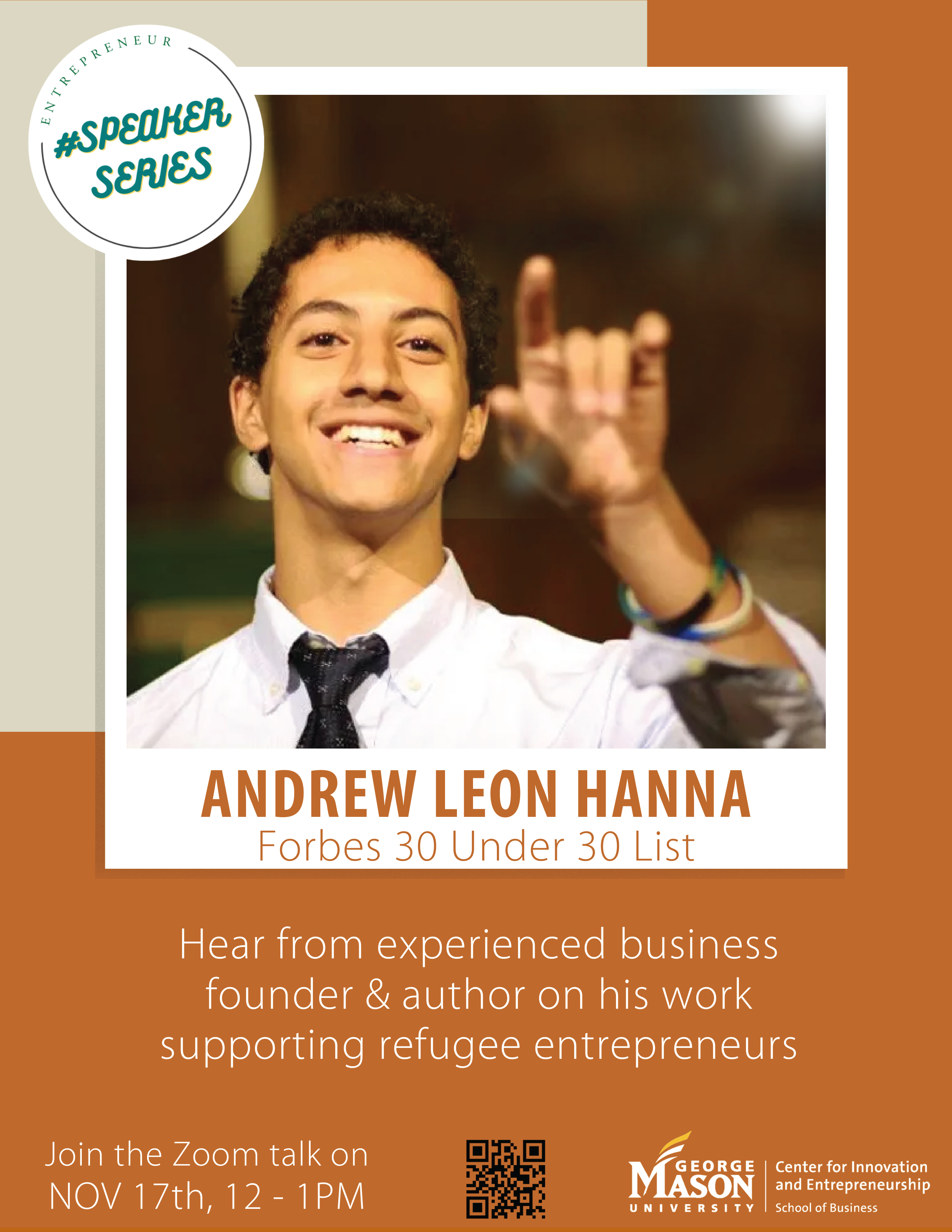 ---
Join us this Thursday for the Next CIE Book Club

Discussion
This Thursday from 12-1pm, the Center for Innovation and Entrepreneurship (CIE) is pleased to host a discussion of the Fall 2022 selection for Smart People Still Read Books Book Club: 25 Million Sparks: The Untold Story of Refugee Entrepreneurs by Andrew Leon Hanna. 
"25 Millon Sparks is a powerful story of hope – a beautiful reminder of our equal dignity, common humanity, and brilliant potential for innovation… Hanna's captivating human-centered narration of the stories of three women entrepreneurs in the Za'atari camp allows their voices to be heard clearly." –Leymah Ghowee, Nobel Peace Prize Laureate 
Join us as we discuss entrepreneurship from the perspective of three incredibly strong entrepreneurs who persevere despite (or perhaps because of) their circumstances. 
The discussion will be held in-person and virtually THIS Thursday, November 17th, from 12-1pm in Enterprise Hall, room 278 and via Zoom: go.gmu.edu/CIEzoom . You don't need finish the book in order to join the discussion; all are welcome!
The Smart People Still Read Books Book Club was created to connect the #MasonNation with entrepreneurial works.
Topics