In This Story
People Mentioned in This Story
Body
The School of Business recently welcomed nine new board members to the Dean's Advisory Council. The council acts as a partnership between the school and business leaders in order to deepen the business community's participation in the development of Mason business students. Members of the council represent a variety of industries and provide a real world perspective that ensures the school's program curricula meet current industry needs. Active on several advisory boards within the School of Business, Dale "Dusty" Wince, Jr.'s ('12) leadership on the Dean's Advisory Council has been instrumental in establishing and strengthening partnerships between the School of Business and the surrounding business community. He continues to be a passionate advocate and leader at Mason. With Wince now stepping into the role as the immediate past council chair, the School of Business is pleased to announce that Elaine Marion, '95, chief financial officer at ePlus Inc, has taken the reins as new council chair. "The Dean's Advisory Council is an important contributor to the George Mason University School of Business on two fronts," says Marion. "First, the Council advises the business school with trends in industry to prepare graduates with the skills and traits that employers are seeking. Second, the Council promotes George Mason to their network and colleagues to further the business school's partnership with industry and the community." The School of Business looks forward to continuing to advance on both fronts with Marion at the helm of the council.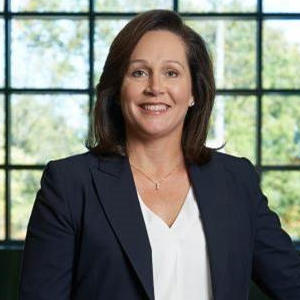 Elaine Marion
Chair, BS Accounting '95
Marion has more than 20 years experience in accounting and finance including experience in the areas of corporate finance, risk assessment and management, strategic planning, human resources, business insurance, and information technology. Marion was named one of the Influential Women of Virginia by Virginia Lawyers Weekly, Class of 2012.
---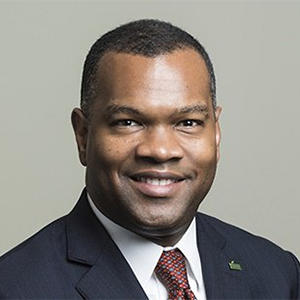 Horace Blackman
BA American Studies '93
Horace Blackman is a senior vice president for Consulting Services and leads the Health and Human Services Markets at CGI Federal, a wholly-owned U.S. subsidiary of CGI Inc. In this role, he is responsibility for the strategy development and execution of business and technology solutions to a diverse set of clients within this market.
---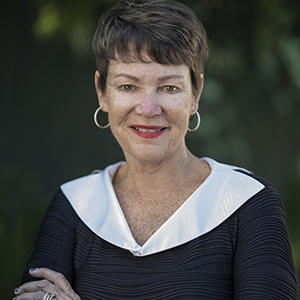 Nancy Collins
BS Business Administration '80
Nancy Collins is the board chairman and principal of Everest Care Management (ECM) - a medical services company focused on workplace injuries. In this role, Collins sets the strategic direction for the company's business expansion. She takes pride in maintaining positive client relationships and fostering an employee empowered culture at ECM.
---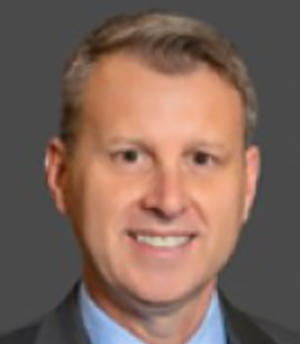 Chris Cage
Chris Cage is the executive vice president and chief financial officer (CFO) of Leidos. He oversees all financial activities of the company, including accounting and financial reporting, treasury, tax, planning and analysis, and investor relations.
---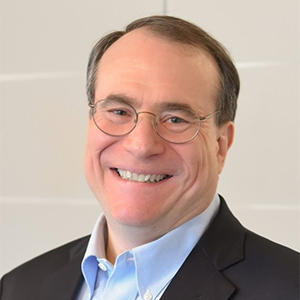 Paul Cusenza
Paul Cusenza is the chairman and CEO of Nodal Exchange and Nodal Clear. Nodal Exchange is a commodities exchange listing futures and options for trading and Nodal Clear acts as a central counterparty clearing house. The majority of U.S. power futures open interest is held at Nodal and represents over $50 billion in notional value.
---
Rick Hubbard
BS Decision Science '85, MBA '90
Rick recently started a new position as CEO of Gemini Communications. Gemini operates in the fiber construction and telecommunications services arenas under two world class operations and brands. Cable Construction and Utilities LLC (CCU) provides services to traditional Cable Company customers and BlueStreak LLC serves telecommunication service providers.
---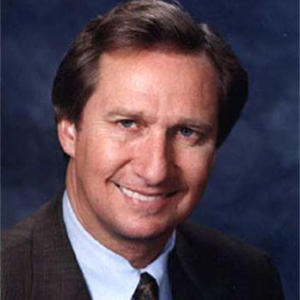 Craig Kendall
As president and owner of Financial Investments, Inc. (FII), Craig Kendall has created wealth and established financial security for hundreds of clients, from individuals who entrusted their life savings to him to large institutional investors who see the value of his unique investment approaches.
---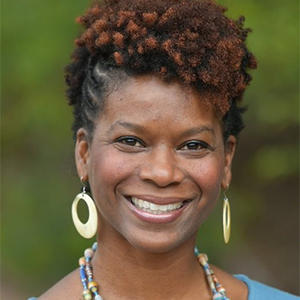 Natalie Randolph
Natalie Randolph began her tenure as the director of Equity, Justice & Community (EJC) in July 2019. In this role she is the senior administrator responsible for leading and coordinating all institutional equity and inclusion initiatives.
---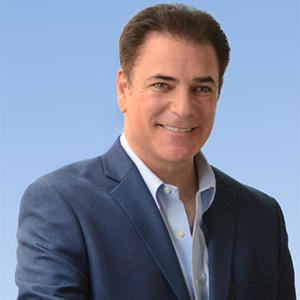 Mark Rothman
Until its sale in April of 2002, Mark Rothman owned and operated The MYTA Corporation, one of the largest IT staffing firms in the Washington, D.C., area. He serves on the board of several private companies and works with numerous nonprofits including Junior Achievement, The Leukemia Lymphoma Society, and Friends of the National Zoo (FONZ).
---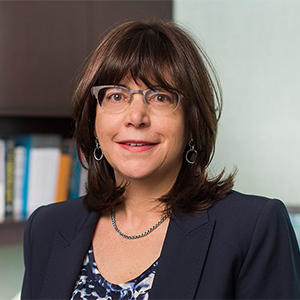 Katharyn White
In her current role as vice president of Federal Ecosystem at IBM, Katharyn White is bringing together companies to solve important global issues. Katharyn brings to this role a passion for positive change, and over twenty five years of GTM, channels, transformation and government experience.
 
---
The School of Business has a strong tradition of building partnerships through advisory boards and councils. More than 300 leaders representing 175 companies serve as advisors on School of Business boards and councils. If you'd like to get involved you can contact Christina Spring, director of advancement and alumni relations, at cspring4@gmu.edu or 703-993-5297.
Topics