Because a better world is everyone's business.
George Mason University's Business for a Better World Center (B4BW) believes that business can, and should, be a force for good in the world.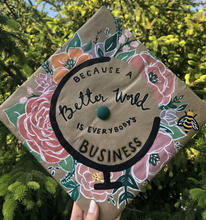 Achieving this vision requires changing not just what business expects of itself, but what the rest of us demand of it. For the sake of our planet and people across the globe, B4BW is committed to making this transformation a reality by working inside the classroom and out to prepare everyone to act with people, planet, and prosperity in mind.
Guided by the United Nations' Sustainable development goals, B4BW: